Meet the People Behind The Vandervort Group, LLC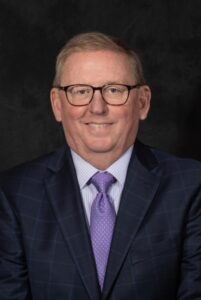 Todd H. Vandervort, President and CEO
Todd H. Vandervort, President and CEO of The Vandervort Group, LLC, has more than 30 years of experience providing legislative, regulatory, and procurement services to a broad-based client list, including large and small businesses, and trade associations.
Todd specializes in directing policy, legislative, and regulatory initiatives on behalf of a wide variety of industries including health care, workforce development, information technology, fire service, renewable energy, and small business policies and initiatives. Todd has successfully represented clients before state and local elected officials to execute strategies and positions to advocate for or against legislative, regulatory, and public policy initiatives with the Executive, Legislative, and NYS Agency leaders.
Todd currently serves on the President's Council of the Business Council of NYS, Inc.; he is the Chair of The Business Council Contract Procurement Committee and Vice-Chair of The Business Council's Information, Technology and Telecommunications Committee. In addition, he serves on several key committees of the Business Council, including the Government Affairs, Environment, Transportation, and Small Business. In addition, Todd serves on the Empire State Society of Association Executives Government Affairs Committee, the NYS Forum's IT Procurement Committee, and is a member of the NYS Economic Development Council.
Todd previously served on the Capital District YMCA Board and is one of the founders of YMCA's Circle of Champs program to help kids with life-threatening diseases to lead a normal life. In addition, Todd has been a member and Past President of the Sarah Wells and William Bull Stone House Association in Orange County for 22 years.
Todd was raised in Guilderland, NY and Fayetteville-Manlius, NY (Syracuse) and graduated from Hartwick College with a degree in Political Science. Todd is the father of two children. He enjoys spending time with his family, as well as golfing on the weekends, and skiing in Vermont.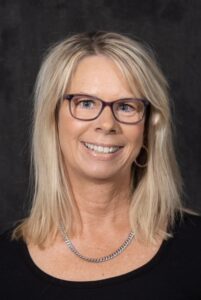 Margaret L. Vandervort, Executive Vice President of Government Affairs
Margaret joined the firm in September 1989 and plays an integral role in the legislative and business operations of the firm. Margaret is primarily responsible for leading the government affairs team as well as researching and developing legislative, regulatory, grassroots, and policy strategies. Margaret also oversees the business operations of the firm, with a focus on efficiency of systems and procedures.
Margaret provides New York state government updates to its clients by monitoring and reporting on relevant activities at all levels of state and local government through a communications tool, "New York News", which she created more than two decades ago. New York News was the winner of the Empire State Society of Association Executives' 2013 Award for Excellence in Government Relations.
Margaret also brings association management skills to the firm. Her many years of business experience, coupled with an enthusiastic approach to her work, have enabled her to successfully guide associations to achieve their goals in membership strategies, enhanced communications, and personal/social media connections.
Margaret serves on the Empire State Society of Association Executives Government Affairs Committee and volunteers for St. Matt's CYO Basketball.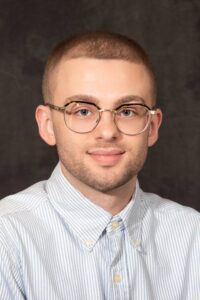 John W. "Jack" Vandervort, Legislative Associate and Digital Manager
Jack joined The Vandervort Group in September 2022 and is happy to enter the firm as a 3rd generation, following in the footsteps of his grandfather, Jack Vandervort and father, Todd Vandervort. He graduated from SUNY Oneonta in 2020 with a degree in Sport Management. His personable and detail-oriented skills make him an asset to the firm, as his work centers around legislative bill tracking and communication with clients. Jack also manages and updates all the social media accounts and creates digital content for the firm.